Location across bypass soi 112
Hares Knockout Neptune & Penny lame
4pm start
27 attendees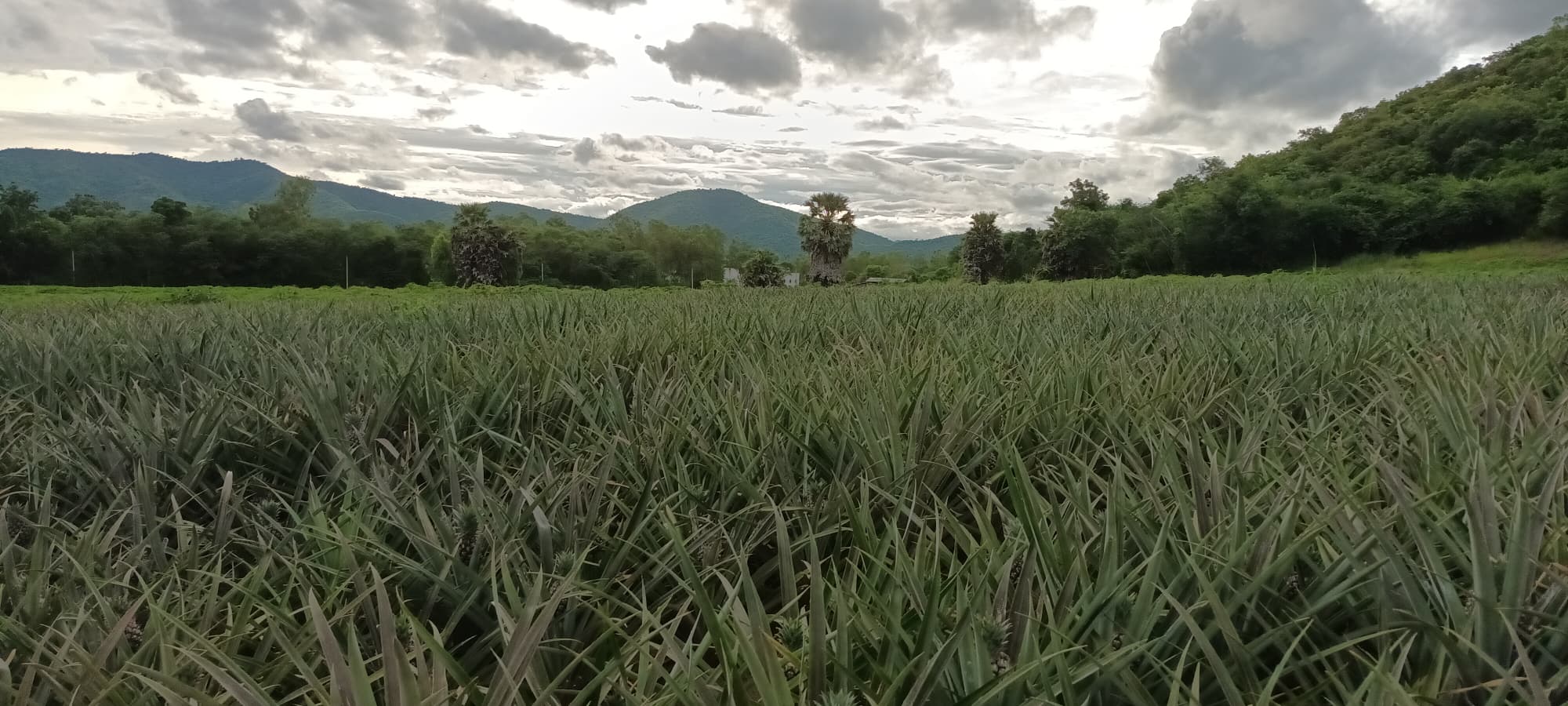 The weather forecast was for a thunderous tremendous downpour all week, with all the satellites and technology all we got was a few grey clouds and a dry trail!
Hash luck holds out for another week with the weather, Virgin territory which is harder to find than an actual virgin! green rolling hills with tapioca and miles of pineapples as far as the eye can see! some pineapples rounder than others see photos.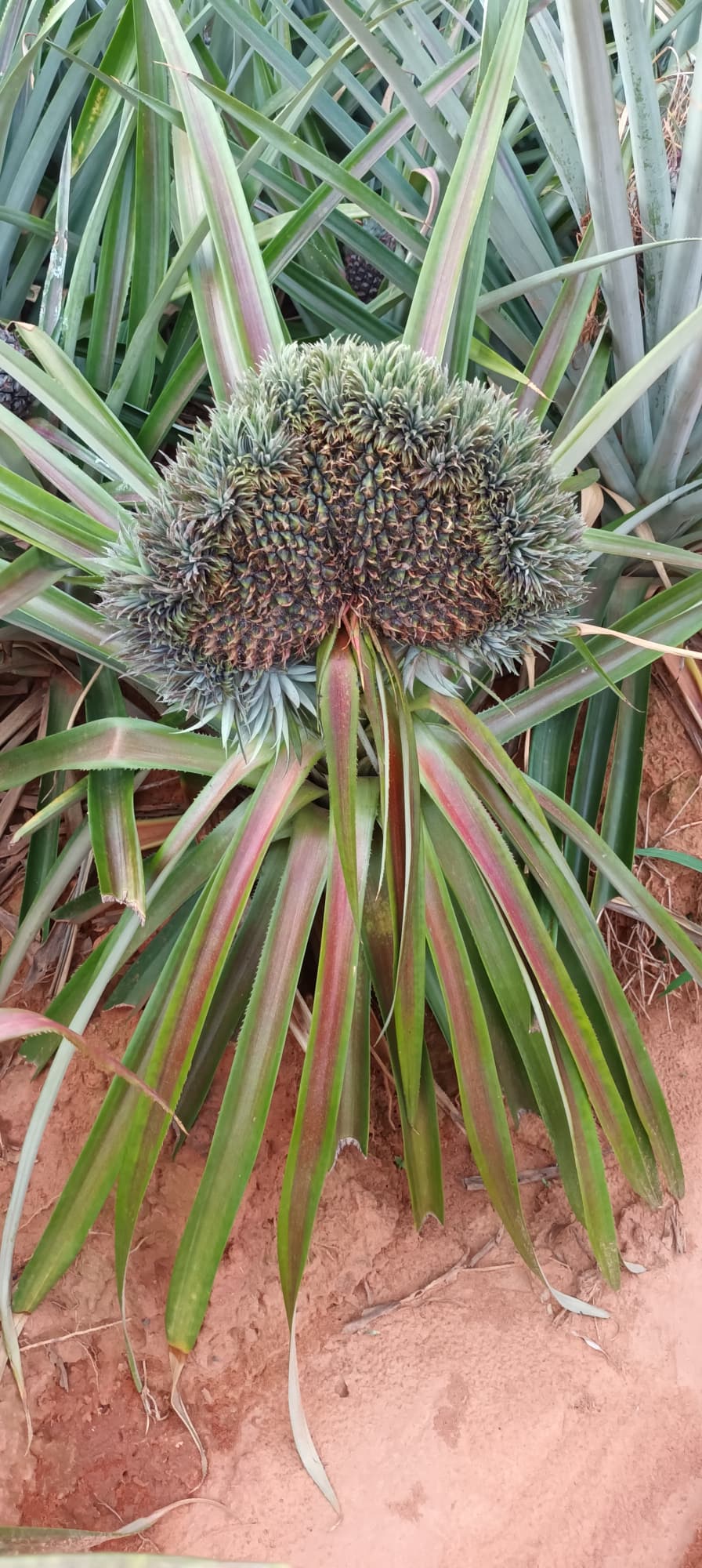 Trail set on Friday, so crossed fingers and prayers for dry weather, lunch time everything ok, Then a Message from the almighty leader, he has pulled a muscle opening a beer bottle! so frantic calls out for a ice man, word was it would be Sodomy turning up with a 7/11 10 baht bag of ice, but thanks to him he did up proud and arrived in daddys big truck with an iceberg in the back. Onefer used commonsense to find the location and went in the wrong direction, google is a wonderful invention when you use it.
Hashers trickled in parked in a neat row till Dragon Tail decided to park in a ditch! Hash cash Cute Comer with her keen eye deprived cash from everyone in sight.
Knockout Neptune called the circle as stand in GM, Hare and RA! busy day for him, instructions from the hare Penny Lame, something similar to an IKEA flat pack, lacking information! all were sent towards the small village and right into a field. confusion ensued as they were told it was only 1 longish trail, with checks and false trails, 8 in Total, same format used as his Full moon trails, keep the runners busy and let the walkers catch up.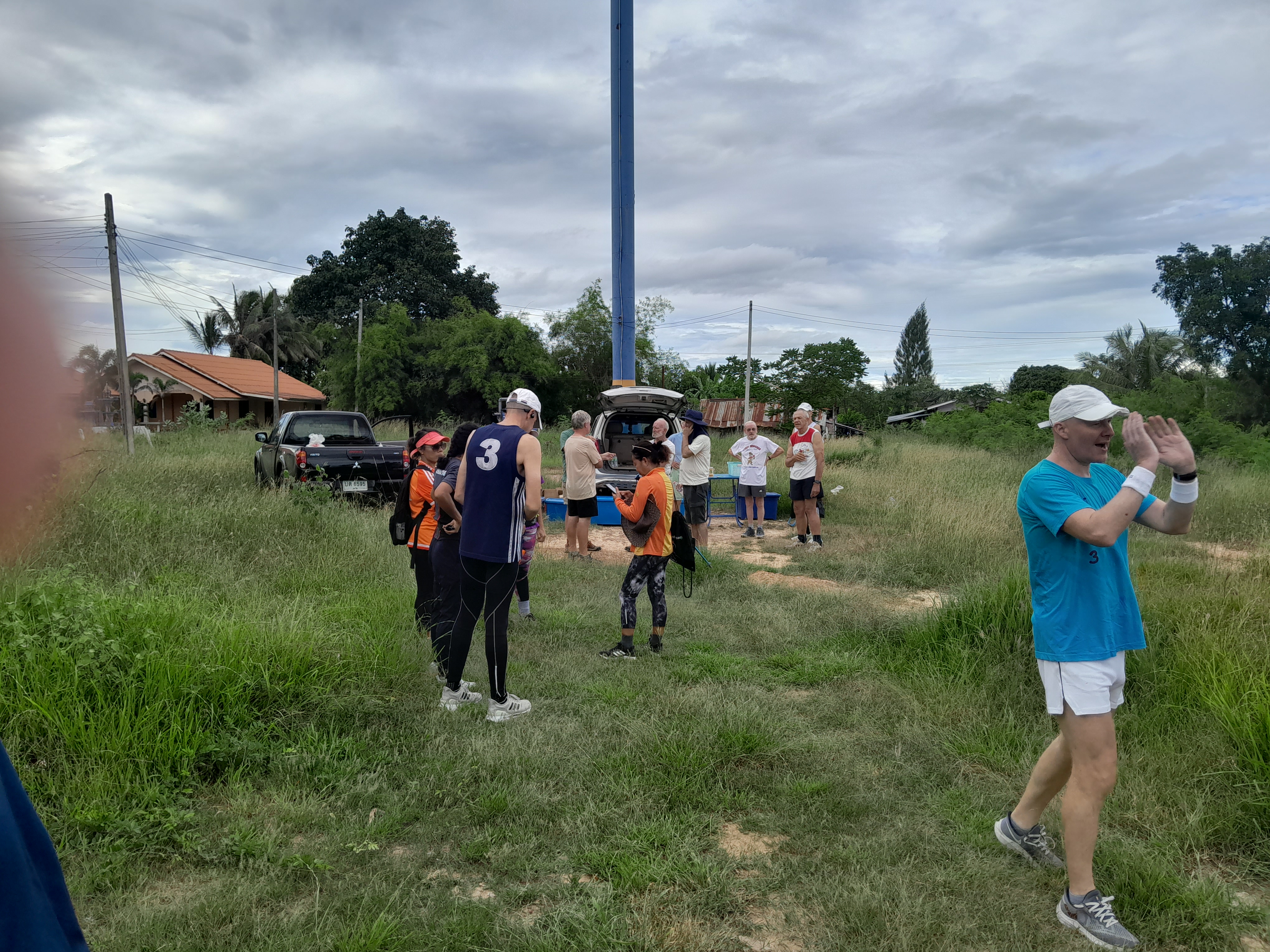 25 minutes later Mel and Summer turned up on the motorbike not reading the emails and social media posts about a 4pm start, dressed in rather revealing sporting gear which could make a blind man see! set off
1hr 6 minutes Mud man appeared looking like he had run thru a car wash dripping with sweat, with Flying Frog, Easy Off and Sodomy following up quickly. Well done to Mud man who even took time to bring back FT Signs well done. But a comment to think about by Sodomy "what if walkers take the False Trail and no signs found what would they do?"
Walkers came down the road about 10 minutes later, some more weary than others, but panic ensued that some walkers had followed Max Factor and her gang of foragers off Trail, No short cuts back so they would still have to do all the trail around the hill. A call to max factor which was as clear as mud, something about shopping!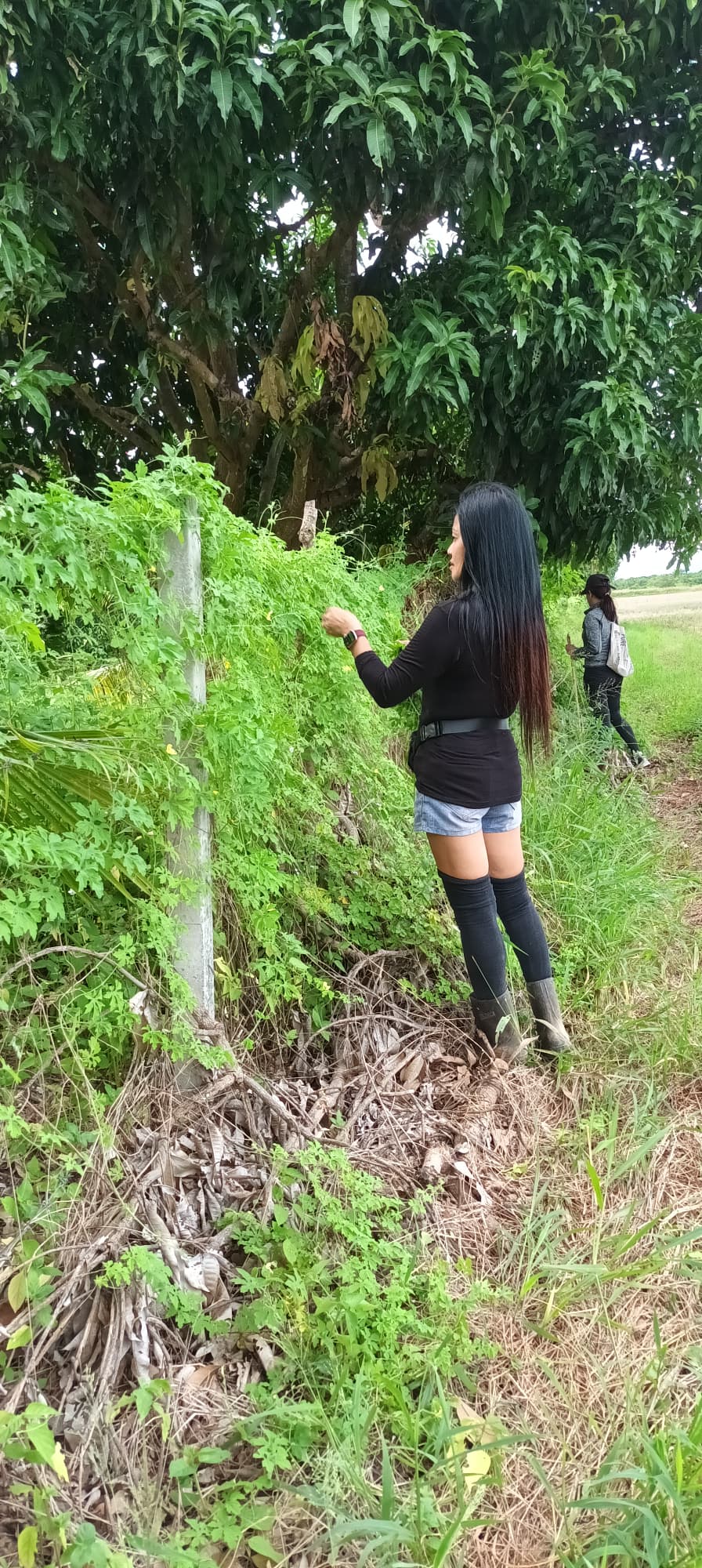 Mud Man panicked as Puss in boots was not back quickly to enjoy her favourite Chang Beer, and Cute Comer panicked because Hugmannygoat was still out. Hugs called all was fine but they couldn't find paper on the road! (because no paper on the road) they had missed a crossing into the pineapple fields.
News of Smelly fingers losing his soul on the Trail literally, turn up with the Back markers Mel and Summer so a good result for him. The trail was between 6.6 and 8 km for the runners, praise from all, Great Trail.
Social Drinking Ensued and the circle called by Knockout Neptune, charges ensued Mudman charged with racing with Harriettes! Sodomy with a host of charges then presented his 100th Run tankard a rather splendid mug I must say. Dragon Tail congratulated on Her Birthday, secret let out by Sir ballbanger. Mel and Summer Charged for been too sexy or something like that as the circle was unusually quite with tongues hanging out and random dribbling. some charges from the circle by Tinks and Hugs.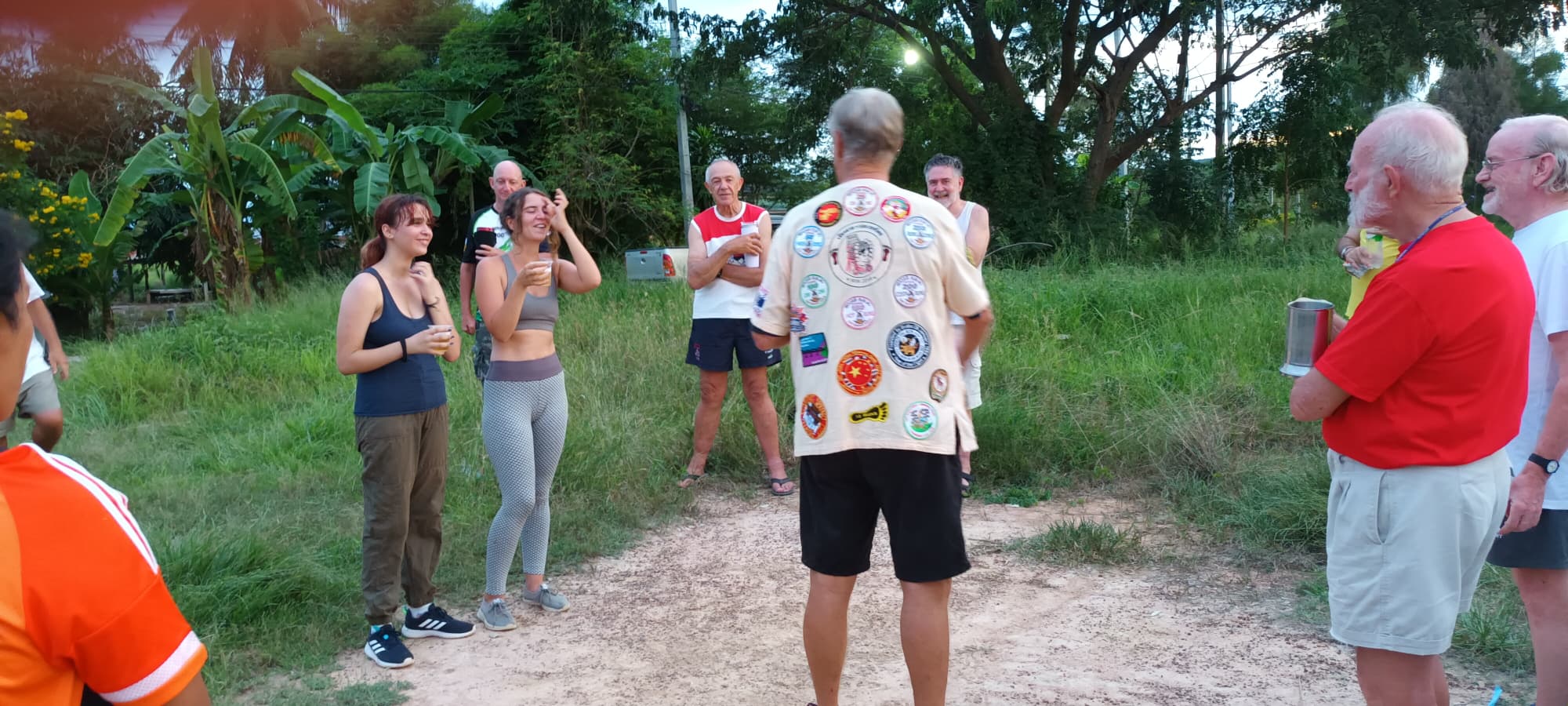 Penny Lame announced the Next bush hash run instead of next weeks run,as Mud man as next weeks hare was still undecided on the location. and Halloween Tickets were put on Sale, It will be a normal hash Run, but with a Special Halloween on after at Gay gunners house (palm Hills) price 100 baht to subsidize Beer and food. limited to 30 Tickets.
A convey sped off down soi 112 towards a new found Restaurant Raya Cafe, was a quiet evening in there but they had stayed open for us and bought in large beers, food very reasonably priced which hashers liked, one waitress worked hard to get drinks and food out at the same time, some mumblings about no beer yet, but you don't get if you don't order! still it was a lot faster than some Restaurants on hill lek fai we go too!
A successful Trail and hashing Day had by all
On On
link to trail
https://www.relive.cc/view/vJOKxoKgQw6/explore
Penny lame